Regular price
$2,800.00 USD
Regular price
$3,100.00 USD
Sale price
$2,800.00 USD
Unit price
per
Sale
Sold out
$300 OFF THE SIMSKY PLUS A FREE 12' TRAD POLE. THIS IS A $575 VALUE!
ABOUT THE SIMSKY
If you want a 60' pole that will not flex and bounce around too much, then the SimSky is the water fed pole to invest in. This pole has a Kevlar wrapped exterior layer for strength, rigidity, protection against abrasion, and aesthetic appeal. The inside layers are made from ultra high modulus carbon fiber. This combination makes the SimSky super rigid and lighter than it would be without the Kevlar. The SimSky will out perform any ultra high mod pole out there.
FEATURING A NEW BLUE KAVLER COLOR 
SIZE AND SPECS
- 60' Max length
- 10 sections, 6' 7" per section
- Closed length 8'.5" 
- Weight 10 lbs
- Bottom section diameter 46mm
REASONS YOU NEED TO BUY A SIMPOLE
- Simpole is the stiffest water fed on the market.
- The option and ability to run the hose up the inside and outside of the pole, if so desired.
- The durability is unmatched in the market.
- The best finish of any pole out there.
- The rigidity of the pole means you are transferring all your energy and pressure onto the glass and it is not being lost in the flex of the pole.
- This rigid design will save you time and energy.
- The clamps are guaranteed for the life of the pole. If you break one we will replace it.
HOW LONG WILL A SIMPOLE LAST YOU?
All Simpoles are made from the highest quality materials and will last a lifetime. With the proper care this could be the last pole you have to buy. We also offer affordable refinishing services for any Simpole you own.
WHY DID AERIA PRO DECIDE TO SELL SIMPOLE? 
We believe in selling quality products that are made to last. We could not think of any other water fed pole manufacturer that could better deliver on this principle than Simpole. We are proud to partner with Simpole and bring you the best water fed poles possible. 
Share
View full details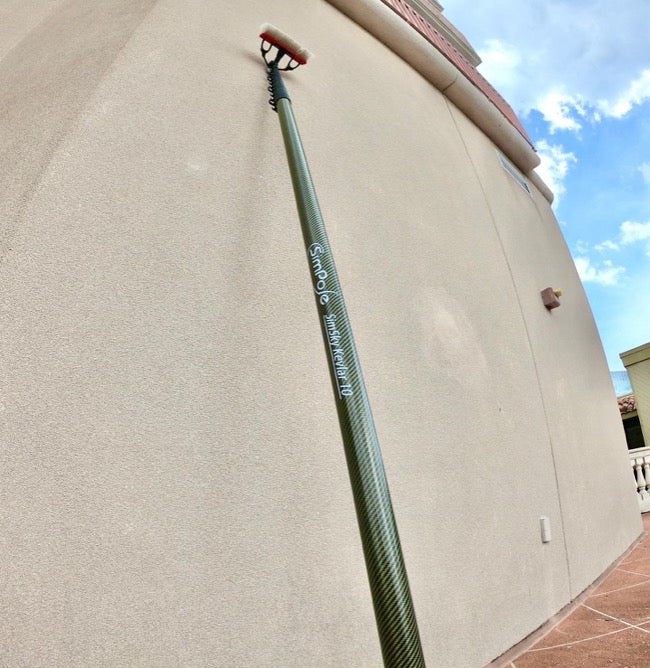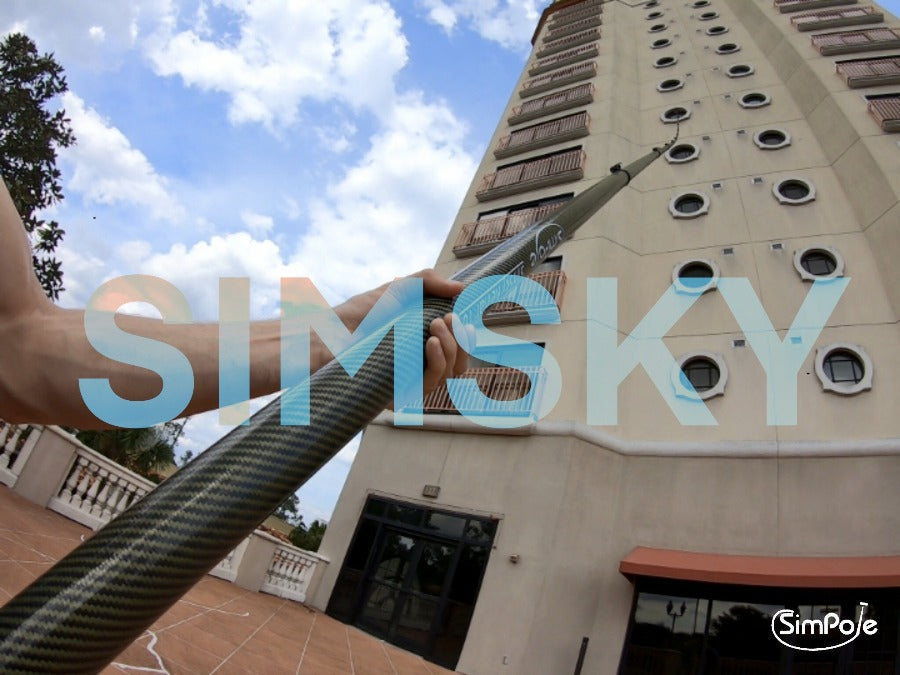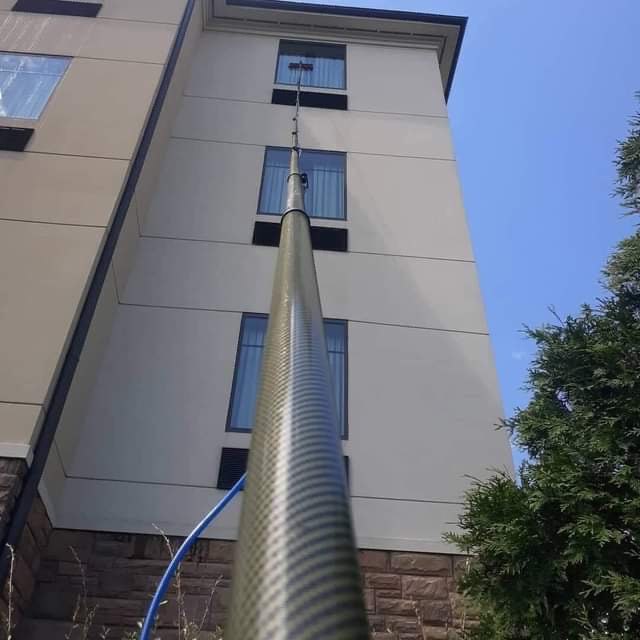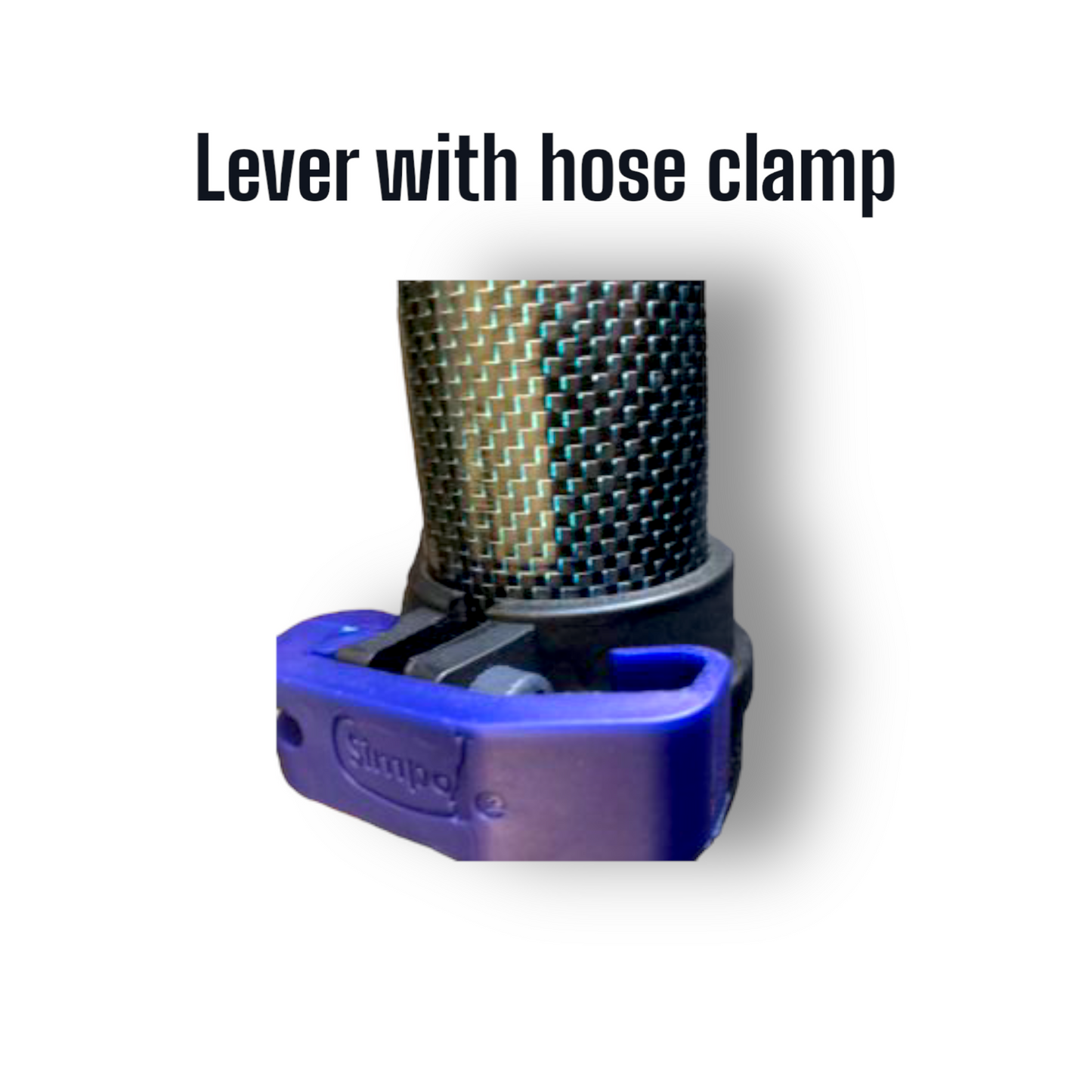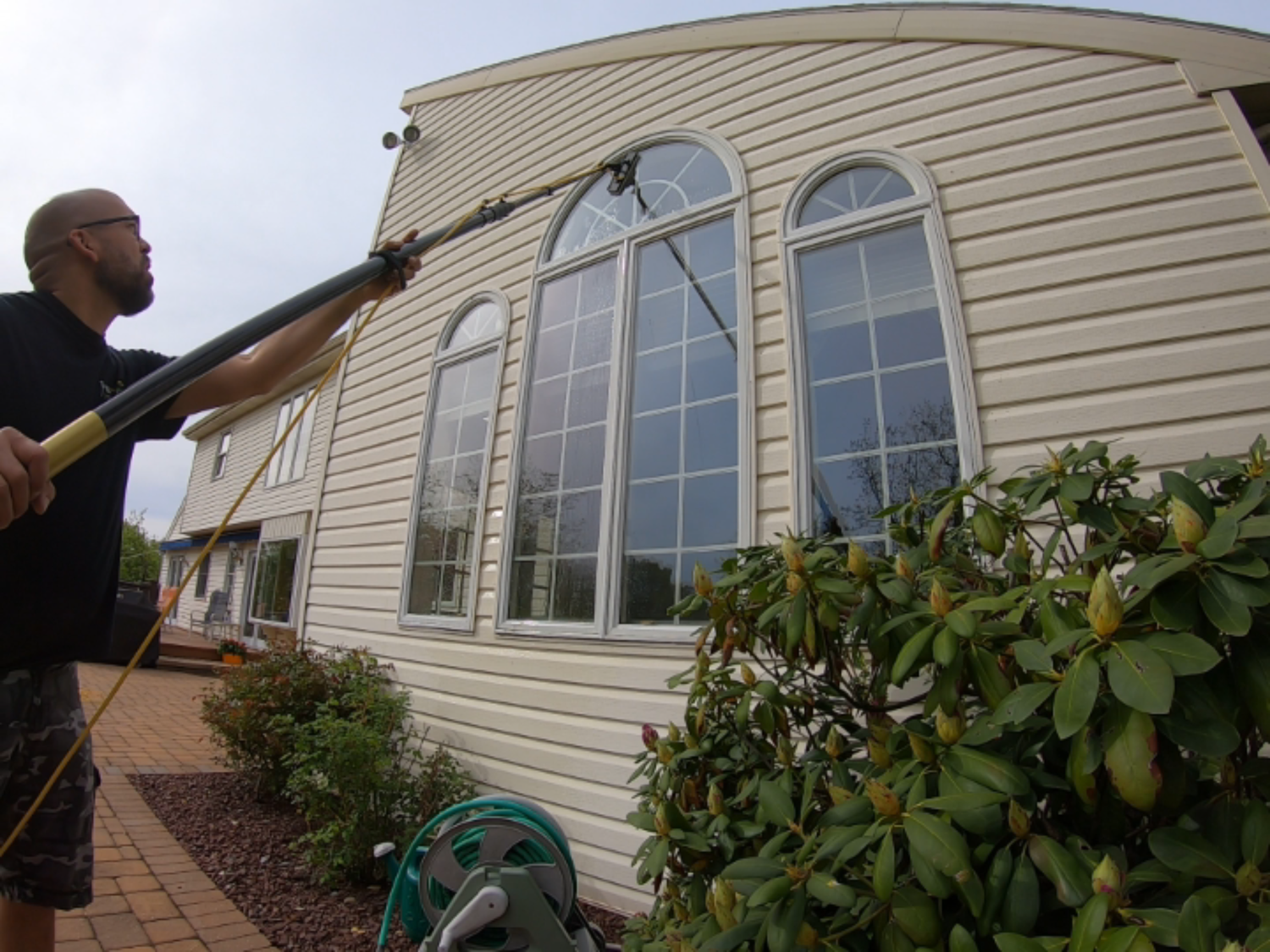 The best water fed scrubber
The Batttlecat Scrubber stays flat and keeps full contact with the glass. This allows you to keep cleaning with out having to adjust your angle as you move down the glass.