Regular price
$139.99 USD
Regular price
Sale price
$139.99 USD
Unit price
per
Sale
Sold out
THIS ITEM IS ON BACK ORDER AND WILL NOT AVAILABLE TO SHIP UNTIL SPRING 2023.
INCLUDES
- Two rinse bars, top rinse bar and bottom
- up/down pivot
- one set of each; bronze, white, and blue pads
WHAT MAKES THE BATTLECAT SCRUBBER BETTER THAN OTHER SCRUBBERS?
1. The up down pivot
The pivoting feature of this water fed scrubber combined with a side to side angle adapter enables you to clean glass in a fluid and fast motion. This allows the scrubbing pads to lay flat against the glass without having to adjust the gooseneck or reposition yourself. The scrubber can be very easily swiveled on its side so that the rinse bar is not flooding the top of the frame. This pivoting feature will save you time and energy as well as make you more money. 
2. Streamlined rinse bar
Our rinse bar is designed to be lightweight, durable, and adjustable. Made from a durable and flexible plastic which can hold up during heavy and hard use. There is no push fitting or nipple that will limit range of motion or break. The water flow can be adjusted up or down according to your preference. To adjust rinse bar simply twist the bar up or down as needed. 
3. Multiple scrubbing pad options
Your Battlecat comes with three types of pad options; white and blue pads, bronze sold separately.  Bronze pads for your first time clean and very dirty windows, blue pads for medium dirt build up, and white for your lighter duty cleaning. We suggest using both blue and white together, this is a really great combination. The pads come in 4" and 2" lengths. 10" comes with two 4" and one 2", 16" comes with four 4" pads, 18' comes with four 4" and one 2'.  We designed this so you can use the same pads on any size Battlecat and not have to us one pad size for one scrubber size. Also the outside pads can be moved to the inside when the ends wear down.
Choose one or more Battlecats today, sizes 10", 16", and 18"  
SIDE TO SIDE ANGLE ADAPTER NOT INCLUDED
PLEASE ALLOW 5-8 BUSINESS DAYS TO FULFILL ORDERS
Share
View full details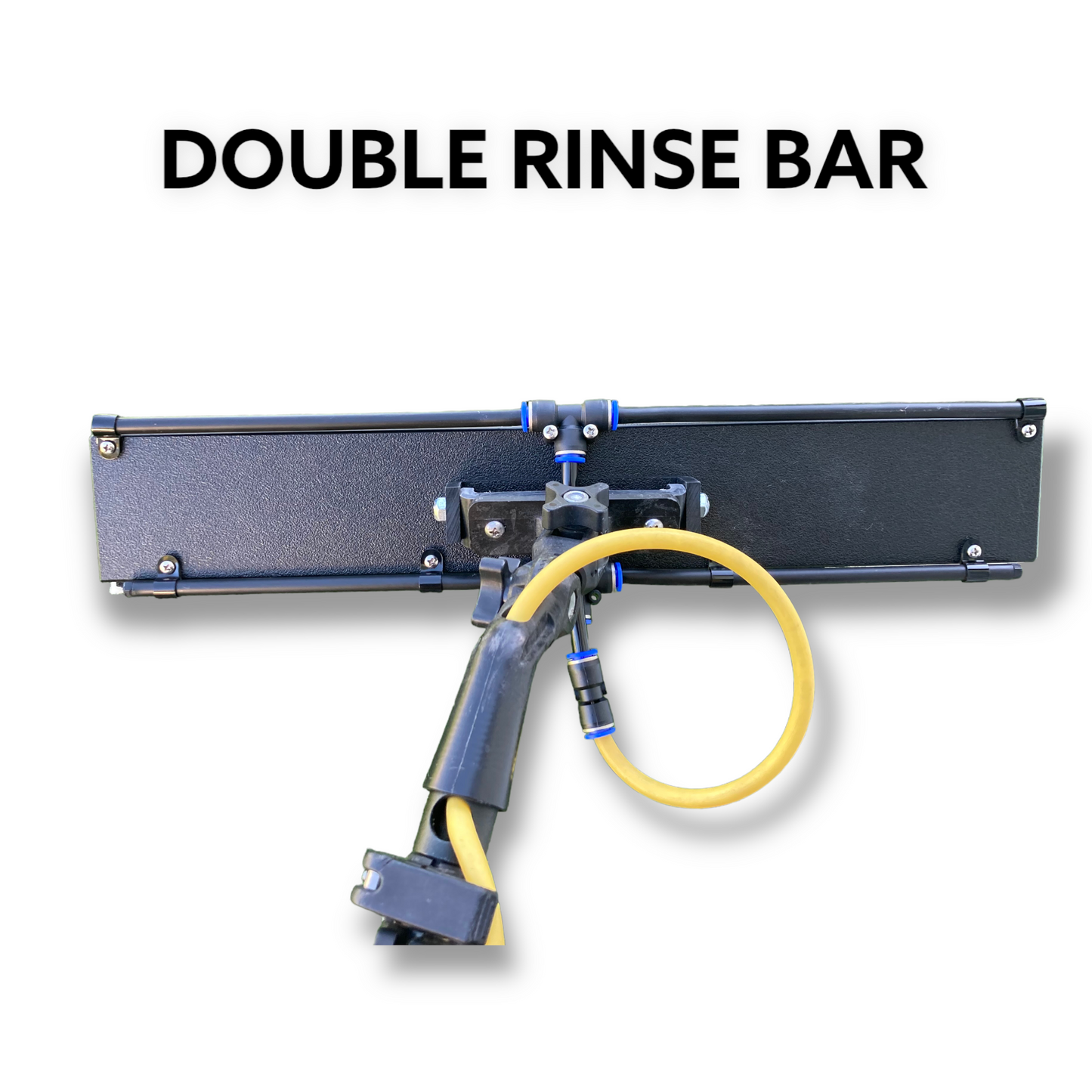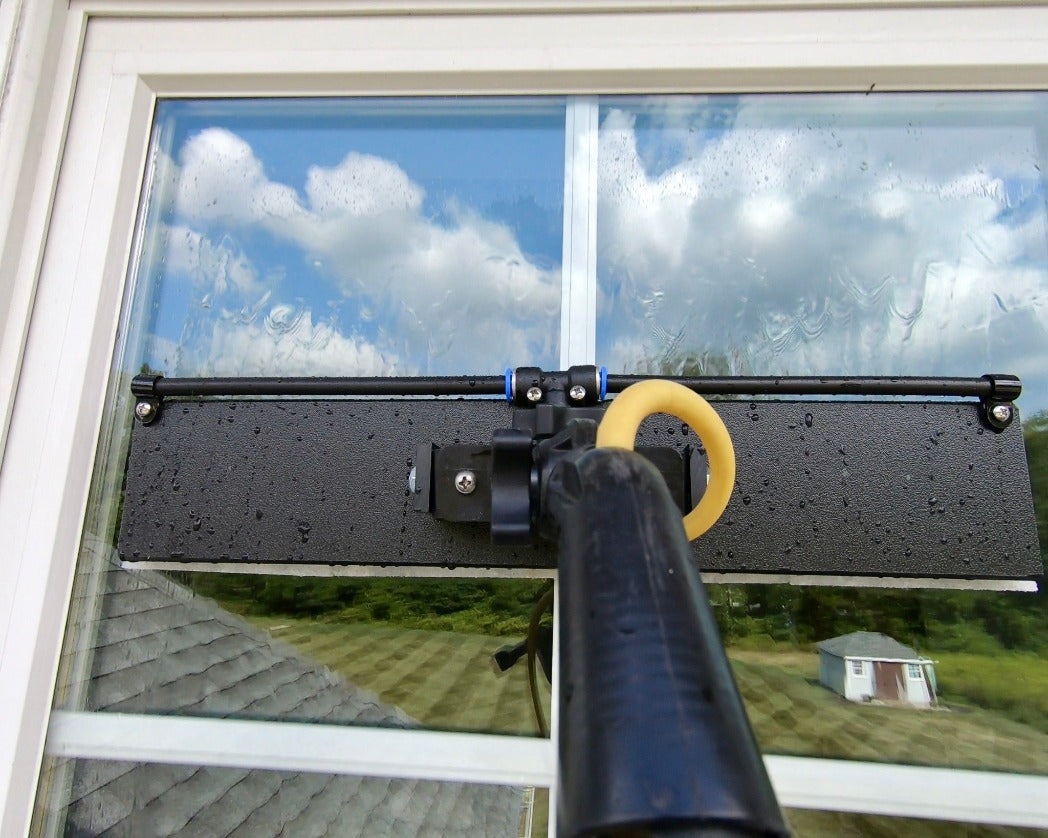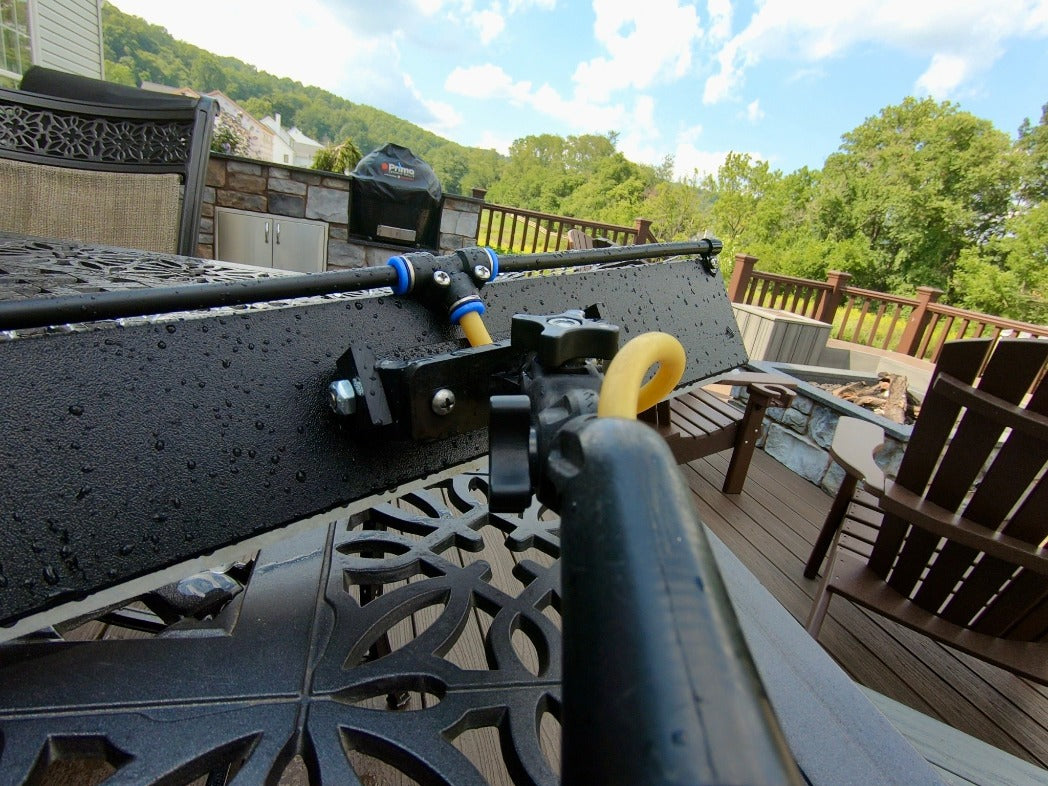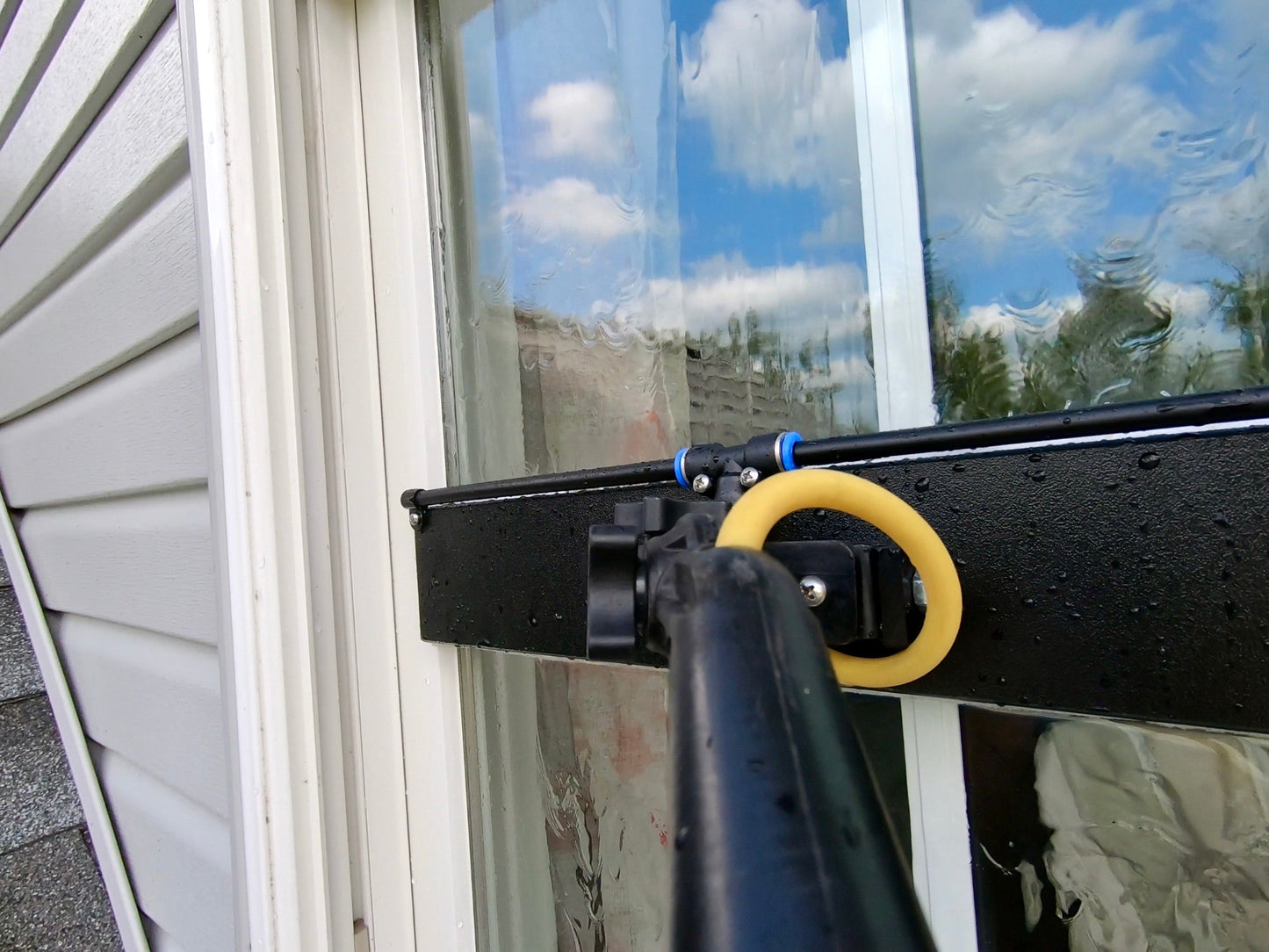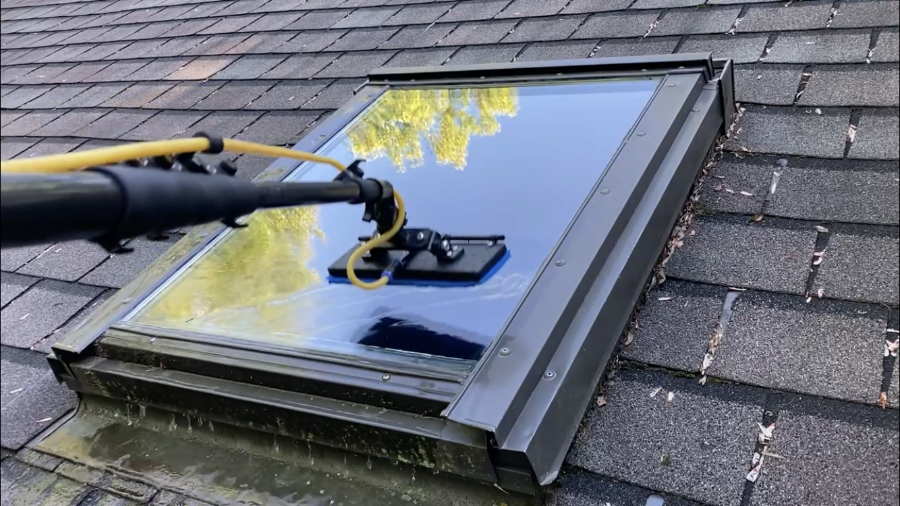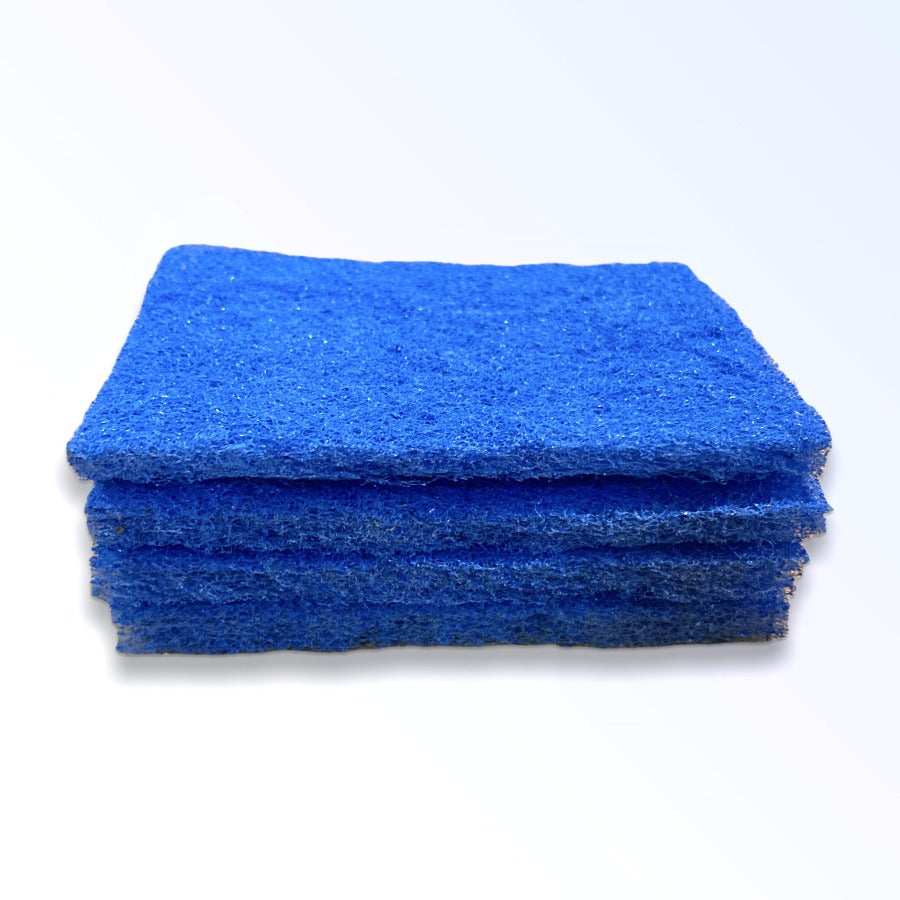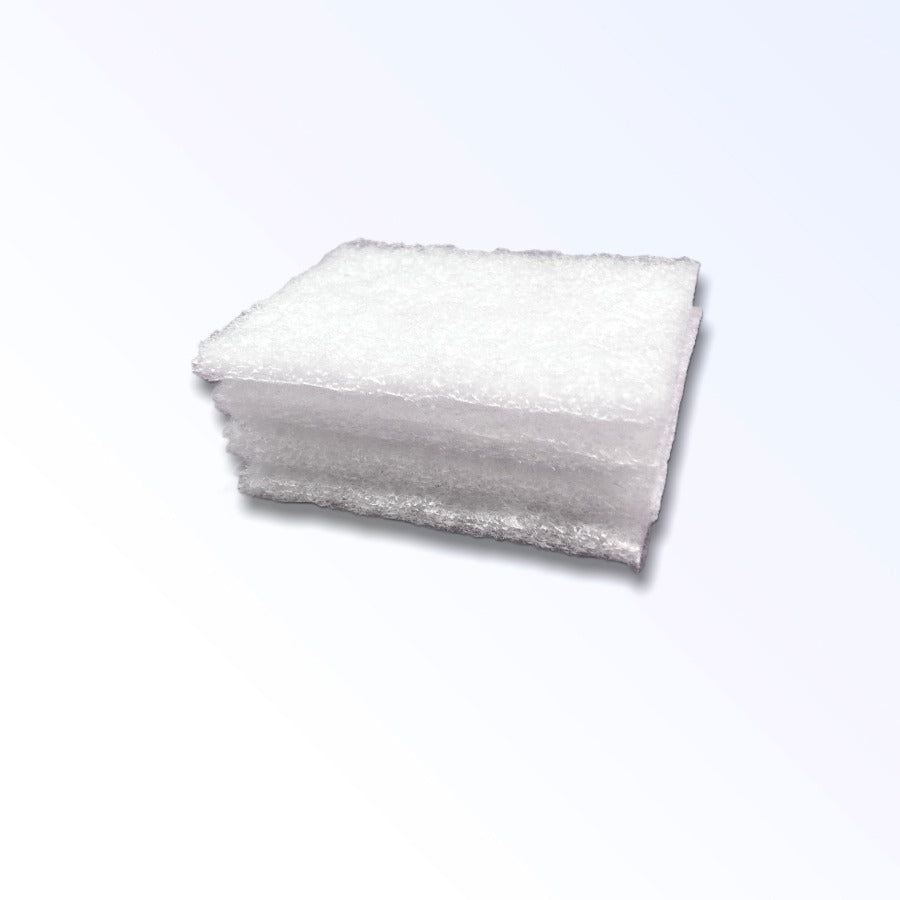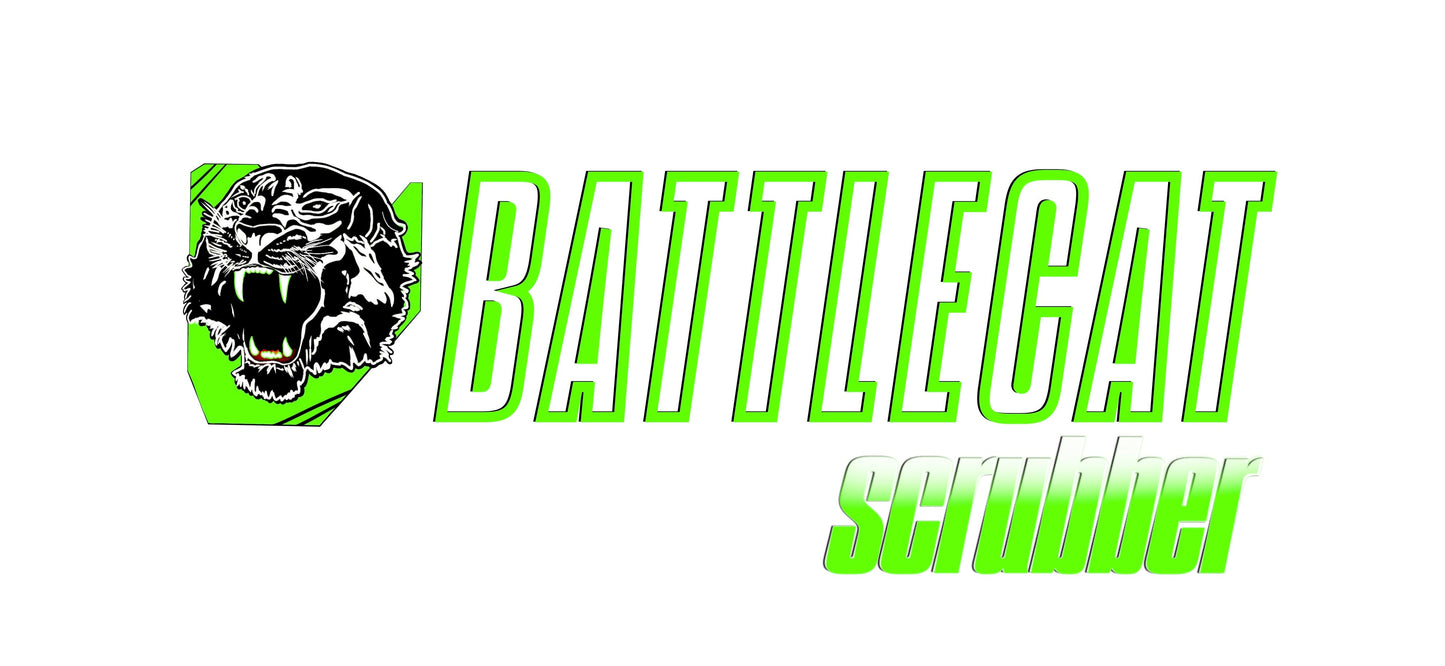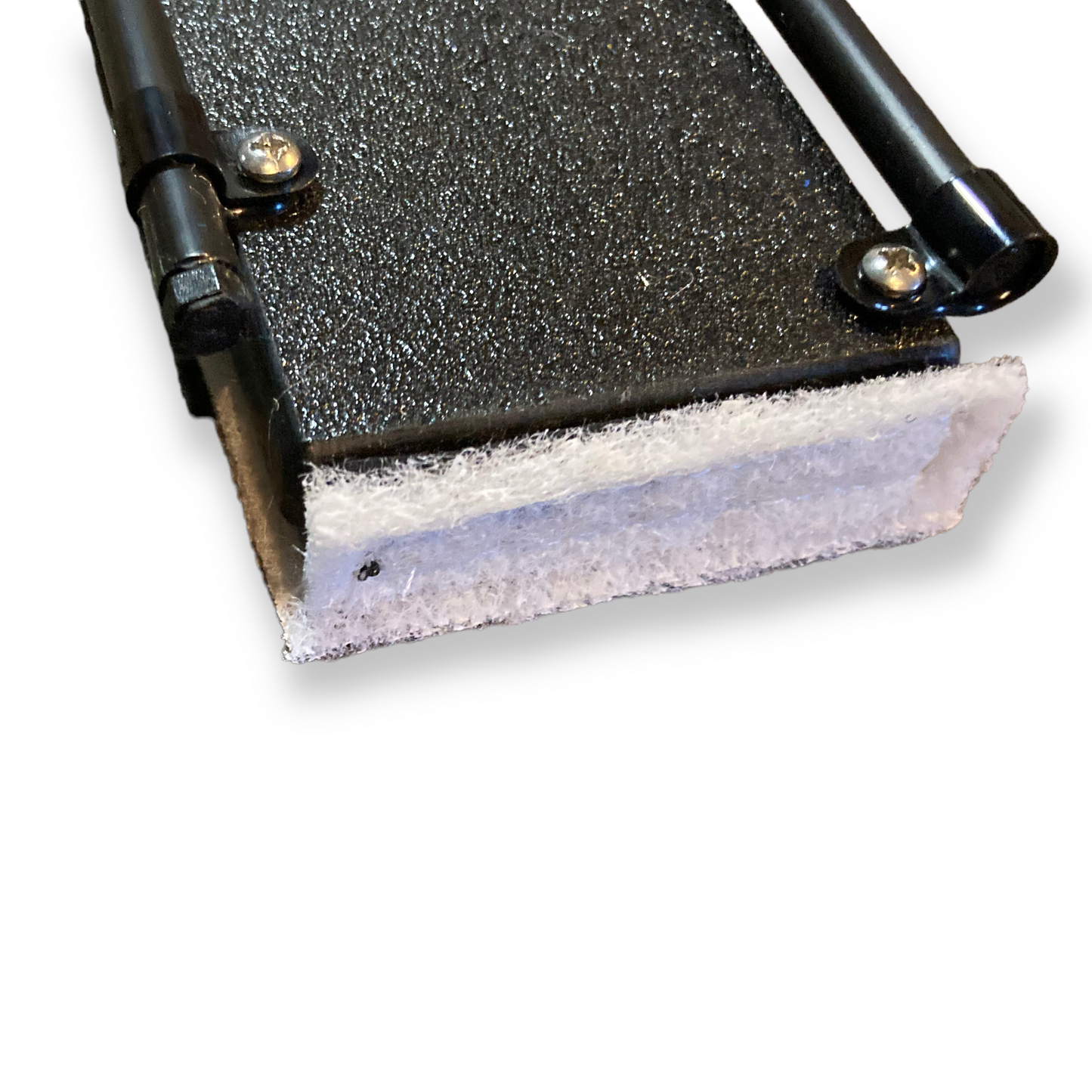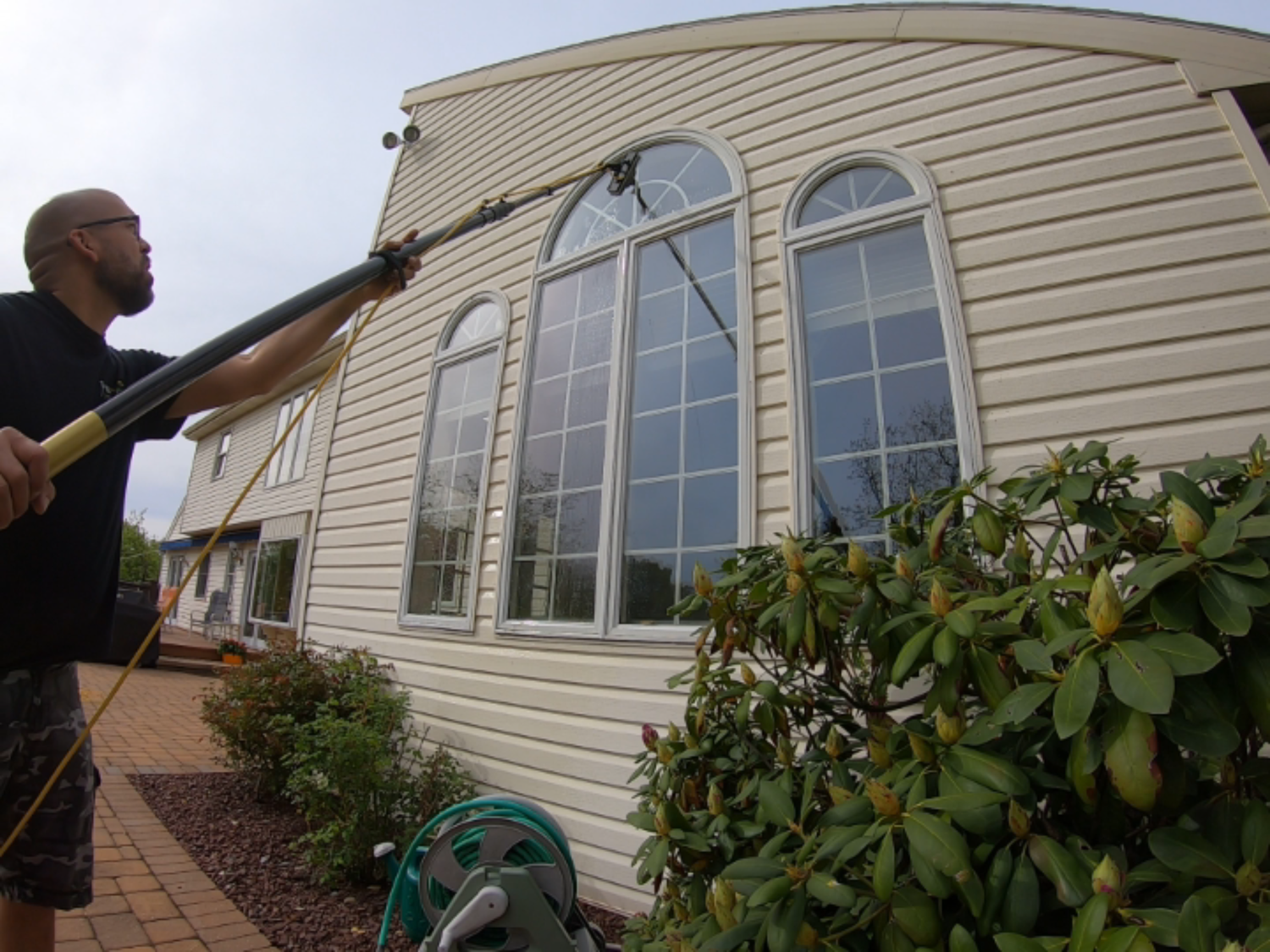 The best water fed scrubber
The Batttlecat Scrubber stays flat and keeps full contact with the glass. This allows you to keep cleaning with out having to adjust your angle as you move down the glass.